Meet the Leaderships Team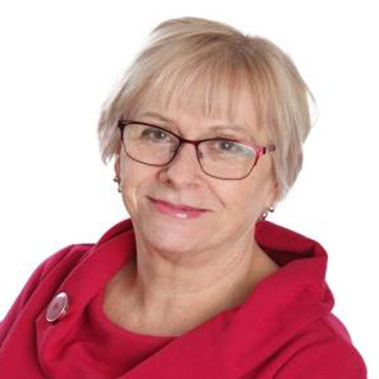 Patricia Farrell
CEO & Co-founder
As the CEO and co-founder of Insignia Global Partners Ltd, Patricia Farrell is responsible for running all facets of the business.
Patricia has over 35 years' experience within executive management specialising within the international healthcare manpower sector. Previously, Patricia founded Healthworks Recruitment Ltd which specialised in the delivery of HR led, bespoke solutions within a range of manpower disciplines such as: clinical / professional and technical, administration and HR, Pharmaceutical, sales and health and safety. Patricia is a Fellowship member of the Institute of Recruitment Professionals. Additionally, Patricia has previously held executive level positions for leading UK and US global search and selection companies and therefore brings a significant depth of knowledge and clarity to the process of management consultancy.
Kristen Smith
Managing Director & Co-founder
Kristen Smith is the Managing Director and co-founder of management consultancy, Insignia Global Partners Ltd which formed in 2014. In her capacity as MD she is responsible for the systematic management of the company's global business operations. Collectively, Kristen has over 20 years of senior and board level management experience within the national and international recruitment arena; presiding over substantive healthcare manpower projects both in the UK and Middle East. Previously, Kristen founded Staff Medical and as CEO where she was accountable for the financial and operational management of the UK based recruitment agency.
Additionally, Kristen has held senior executive management roles on behalf of the Department of Work and Pensions (Welfare Reform) as well as a leading FTSE 100 listed recruitment business.
As a former military trauma medic, Kristen has brought a range of efficiency skills to Insignia Global Partners, which enable the business to find solutions to the increasing manpower demand within the global healthcare sector, which allows for the seamless and risk assessed worldwide deployment of complied and verified skilled clinical practitioners.
What makes us different
Our strategy addresses the long-term positive demand for highly skilled clinicians and related services, and our enduring strategic aim is to demonstrate the values and performance that makes Insignia Global Partners the business of choice for our clients, candidates and employees.

We partner with leading healthcare providers to work together to reduce the ever-growing agency spend that is now all too common; by resourcing and forensically complying experienced, highly qualified clinicians to see them become permanent members of your team. Long term financial savings aside, this strategy has the added benefit of improving your quality care outcomes and stabilising your current and future workforce. Insignia Global Partners offers a bespoke provision tailored to your organisational requirements and will offer a transparent, collaborative and proactive partnership.