Meet the Leadership Team
Kristen Smith
Chief Executive Officer
Kristen Smith, a dynamo of determination, is the visionary force behind Insignia Global Partners since its inception in 2014. The heartbeat of her mission revolves around revolutionising healthcare recruitment across the world. Central to her pursuit is the resolute desire to invigorate and elevate HR processes within healthcare organisations, fostering a landscape of improved, efficient, and safer outcomes for the individuals benefiting from these services.
As the CEO, Kristen doesn't just lead; she inspires a movement. Her journey is a symphony of over 20 years of strategic leadership at the helm of national and international recruitment endeavors. But Kristen's story isn't a conventional one—it's a testament to her unwavering commitment and boundless passion. Imagine a former military trauma medic, now a fierce advocate for change. Her energy radiates, igniting enthusiasm wherever she goes. It's this spirit that propels her to conquer challenges time and time again, setting her apart as a true trailblazer.
Kristen possesses a remarkable gift—the ability to connect, empathize, and engineer solutions. She doesn't just solve problems; she transforms them into stepping stones toward progress. Her secret is a profound devotion to putting individuals at the heart of every solution, making sure no one gets left behind.
A global leader with a heart rooted in service, Kristen turns her attention to healthcare development in low middle-income countries. Kristen is on a steadfast mission to invest in training the next generation of healthcare workers. Through her boundless dedication, Kristen aims to contribute and transform the critical need for more healthcare workers globally, into reality, proving that by investing in education and training, we're not just shaping careers, but sculpting a healthier, more compassionate world of healthcare for all. In a world where healthcare disparities persist, Kristen's fervor for change is a beacon of hope.
Insignia Global Partners doesn't just offer recruitment; it offers empowerment. It's not just about filling gaps; it's about building bridges between talent and opportunity. Kristen's leadership transcends borders, cultivating a network of collaboration that spans continents.
With Kristen at the helm, Insignia Global Partners isn't just a company; it's a catalyst for progress. She's not just a CEO; she's an advocate for change. Kristen Smith's legacy isn't defined by profits; it's etched in lives transformed, futures reshaped, and healthcare systems across the world revitalised.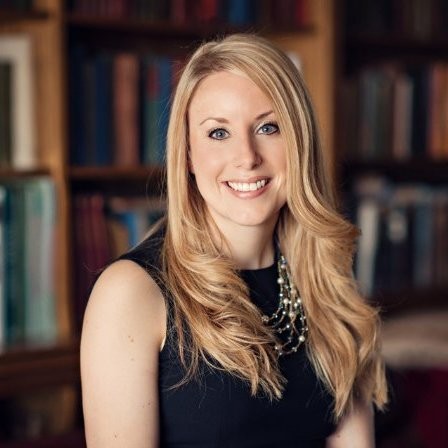 Beverley Harper
Director of Immigration
Beverley stands as a seasoned authority in the realm of UK Immigration, boasting a wealth of expertise in both sponsorship and personal immigration domains. Her overarching objective revolves around alleviating the strains inherent in the sponsorship procedure for British companies, enabling them to effortlessly engage skilled talents from international shores. She extends her adept guidance to employers across the spectrum, encompassing sponsorships, compliance intricacies, resource materials, letter blueprints, reporting obligations, and the meticulous preparation of visa applications tailored to their prospective UK-based workforce.
Furthermore, Beverley extends her comprehensive suite of services to individuals embarking on journeys involving entry clearance, leave to remain, settlement, or the ultimate achievement of UK citizenship. Armed with a track record that spans evaluating around 10,000 applications for UK entry clearance, representing a diverse tapestry of over 50 visa categories and hailing from more than 170 distinct nationalities, she possesses an intricate grasp of the intricate fabric of UK Immigration statutes and procedures.
Her past engagement in New York saw her intricately collaborating with UK visa segments globally, cultivating a nuanced familiarity with local dynamics, and undertaking recurrent missions to destinations like Jamaica and Colombia. Drawing from her own experiences with international relocation, Beverley is resolutely committed to facilitating the same transformative process for others.
IQA Immigration Specialists Ltd Regulated by the OISC. Ref No. F201400850
Megan Finlay
Operations Director
Megan Finlay emerges as the passionate heartbeat behind the thriving operations of Insignia Global Partners. Her journey through the organisation over the years is a testament to a devotion that knows no bounds and a mastery that defines operational excellence.
Progressing through diverse roles, Megan has woven herself into the very fabric of the company's inner mechanisms. As the orchestrator of global operational intricacies, her indelible imprint has been the cornerstone in propelling Insignia Global Partners into an unrivalled position within the healthcare consultancy domain.
Megan's leadership style transcends convention, epitomised by its transparency and unwavering support. Fuelled by an extensive reservoir of sector-specific wisdom, she sparks a relentless pursuit of nothing less than excellence within her team. Under her guiding light, an array of triumphant initiatives have taken root, imprinting a resounding positive legacy on partners and the expansive healthcare landscape.
At the heart of Megan's approach resides an unwavering commitment to core values: honesty, precision, and an inviting warmth. These principles not only govern her internal interactions but reverberate outwardly, resonating harmoniously with clients and partners alike, cultivating bedrock relationships founded on trust and longevity.
Megan's vision for Insignia Global Partners springs from an ardour for empowering individuals worldwide, kindling flames that enhance both lives and careers. With an unshakeable dedication to bolstering healthcare professionals, she envisions the organisation's pivotal role in elevating the healthcare community, lighting the path to a more sustainable, gratifying future for clinicians spanning the globe.
Our Philosophy
Vision

Our vision is to transform the global healthcare landscape by promoting sustainable and equitable healthcare systems around the world. We envisage a future in which everyone, regardless of socioeconomic status, has access to high-quality healthcare services and improved health.

We aspire to be a catalyst for positive change in the healthcare industry by driving innovation, efficiency, and excellence. We envision a world in which disparities in healthcare are drastically reduced and communities flourish due to enhances access to high-performing healthcare infrastructures.

As we work towards this vision, our integrity, excellence, and social responsibility serve as our guiding principles. We embrace collaboration, value diversity, and utilise our expertise to shape a future in which there are no boundaries in healthcare.

We are committed to making an enduring impact, revolutionising healthcare organisations, and leaving a positive legacy for future generations.

Mission Statement

"At Insignia Global Partners, our mission is to empower healthcare organisations worldwide through exceptional HR consultancy and workforce management services. We are dedicated to providing strategic solutions that enhance efficiency, optimise resources and cultivate a culture of excellence.

Driven by our commitment to global welfare, we not only strive to improve healthcare quality but also support lower-welfare countries. By investing in these communities, we aim to bridge the gap in access to quality healthcare and make a lasting impact.

With a focus on collaboration, innovation, and organisation success, we work hand-in-hand with our partners to understand their unique challenges and tailor comprehensive solutions that drive sustainable growth and efficiency. Our entire team is united by a shared passion for transforming healthcare systems and we are inspired every day to make a meaningful difference in the lives of our healthcare professionals

As we look forward, Insignia Global Partners remains guided by our core values of integrity, excellence, and social responsibility. We continuously strive to exceed expectations, embrace diversity, and foster long-lasting partnerships based on trust and mutual respect.

Together, we are shaping the future of healthcare one partnership at a time, whilst actively contributing to the betterment of healthcare systems across the world."

Kristen Smith, CEO