Stories of Success: Tonderai
"Fantastic!"

When asked about his journey to the UK, Tonderai proclaimed that he "can't afford not to mention the guidance and the IELTS tutorials". As a true reflection of his dedication and passion, Tonderai efficiently completed his NMC from the very beginning after his interview. One of his biggest highlights since starting his new role was his OSCE training. Tonderai credits his training as "fantastic".
"The support is out of this world!"
Merrily, Tonderai praises all of the support he has received from Insignia Global Partners and his employer: "The support is out of this world!" He does however, note that initially settling into his new role was a challenge: "I was struggling initially due to cultural differences but now I am settling in very well." His wife has recently joined him and now they continue this new chapter together.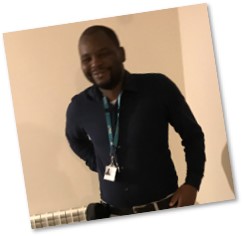 "Extraordinary"
Tonderai notes one of his highlights as the people he has met. "The support I have received from my fellow international peers has been extraordinary!" Additionally, he emphasises the support he has been given for his well being and the "support from managers". Tonderai is thriving in his role and enjoys the "therapeutic relationship I have formed with service users."
"Everything was on point!"
Tonderai has enjoyed his journey to and first year within the UK: "Everything was on point!" Next, Tonderai continues to strive hard for further success. He hopes to achieve a degree and bring his children over to the UK.
If you have been inspired by Tonderai's Story and wish to start your own Story of Success with Insignia Global Partners please contact us now.