Stories of Success: Dedani
A talented and professional nurse, Dedani joined the Insignia family in 2019, looking for an opportunity to develop his clinical skill set. Dedani's positive attitude, passion and hard work enabled him to fly through his registration process. Thus, he started his new role in the UK within just seven months of his interview.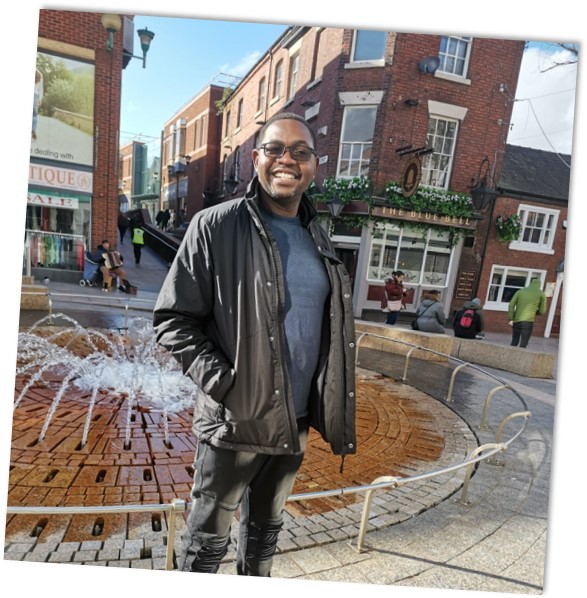 "This is just the beginning"
Dedani believes that "this is just the beginning" of his journey. Now Dedani has passed his OSCE and gained his pin, he wishes to use his experience to benefit his patients. Certainly, as a Registered Mental Health Nurse in his organisation, Dedani will continue to grow professionally. His zest for nursing is sure to lead to even greater opportunities!
"Beautiful places"
Since moving to England, Dedani has already had the wonderful opportunity to explore the UK. He has visited different cities, meeting old friends who are also international nurses in the UK. For this reason, he has visited some "beautiful places" including Manchester, Stockport, and Liverpool, and enjoyed discovering the history of Liverpool. Dedani also visited Northern Ireland to complete his OSCE exam. Subsequently, he enjoyed the beauty of Ireland whilst he was there, with a completely new exciting experience too; for the first time, Dedani experienced snow!
"Thank you Insignia!"
Dedani fondly recalls his journey with Insignia Global Partners as "great". He reminisced, "from day one, everything was handled professionally, and the support was great. Not only that, my anxieties and fears were handled well – questions were answered promptly and communication was of high standards. Thank you Insignia!"
If you have been inspired by Dedani's Story and wish to start your own Story of Success with Insignia Global Partners please contact us now.