Stories of Success: Caleb
Caleb was interested in relocating to the UK but required the professional support to do so. After matching Caleb with an employer that aligned to Caleb's values and specialism, Insignia Global Partners supported Caleb throughout his NMC Registration to become a Registered General Nurse in the UK.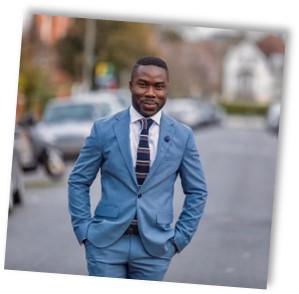 "Best New Employee of the Year 2019"
Caleb has been in the UK for almost two years and has flourished both professionally and personally during this time. Passing his OSCE and becoming a Registered UK Nurse within two months of landing in the UK, he has been promoted within a year of his arrival, reflecting his passion and talent for his role. Caleb says the main highlights of the past eighteen months have been; supporting adults with acquired brain injury and disabilities requiring long term nursing care, and winning Best New Employee of the Year Award within his employer's Staff Awards Ceremony in 2019.
"I have a family here"
Caleb has become very much part of the Insignia family: "Not only did Insignia offer me professional support in the process, they also made me feel very welcome and felt like I had a second family here in a strange land where I knew no one. They stood with me all the way, through and through. I feel I have a family here that are always ready to give me a listening ear when I run into trouble or difficulties that I need both professional and personal advice."
"I'll choose Insignia Global Partners over and over again!"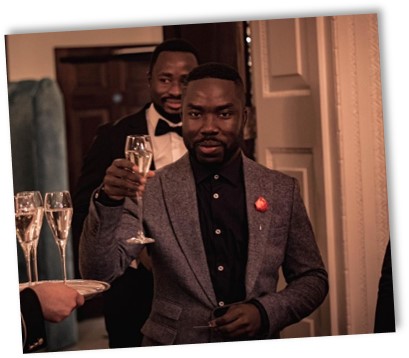 Caleb has described his journey with Insignia Global Partners as "mind blowing", he would recommend Insignia to other international nurses who are considering pursuing a role in the United Kingdom: "If I am to choose a team again to see me through this journey in my next life or after, I'll choose Insignia Global Partners over and over again!"
If you have been inspired by Caleb's Story and wish to start your own Story of Success with Insignia Global Partners please contact us now.